Alumni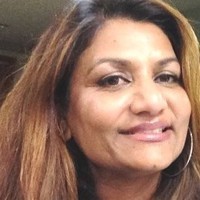 Sumaira Amir
Development of Exosomes based Immuno-Therapy for Cancer
We are developing highly specific bifunctional exosome scavenging agents (ESAs) that facilitate the removal of circulating exosomes at the tumor site by inflammatory phagocytic cells such as neutrophils (white blood cells) and macrophages resulting in the inhibition of tumor progression and metastasis. These bifunctional ESAs will be developed by attaching cancer exosome-specific chemical moeity (exosomes targeting cyclic peptides) to molecules that will recognize and bind to eat me signals (unique receptors) on the surface of phagocytic cells thus, facilitating the circulating tumor exosome removal by host phagocytic cells, very much like bacteria eaten by white blood cells. The cancer types we are currently focusing on include breast cancer, lung cancer and ovarian cancer. The project is highly innovative as the role of ESAs and Cancer growth inhibition has never been explored before. Exosomes derived from tumors are proposed to promote local tumor immune resistance as well as support distal metastasis. This application addresses the novel therapies through the development of ESAs to target tumor-circulating exosomes, prevalent in cancer patients, and remove them with harnessing the body's immune system to stop tumor progression and metastasis.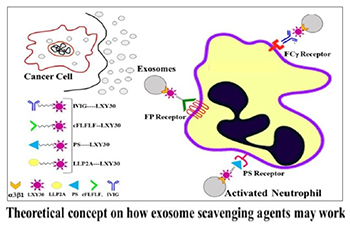 Selected Peer Reviewed Publications
Sumaira Amir, Catalina Simion, Maxine Umeh, Sheryl Krig, Tyler Moss, Kermit L. Carraway III and Colleen Sweeney. Regulation of the T-box transcription factor TBX3 by the tumor suppressor microRNA-206 in breast cancer. Br J Cancer. 2016 May 10;114(10):1125-34.
Sumaira Amir, Ma AH, Shi XB, Xue L, Kung HJ, Devere White RW. Oncomir miR-125b Suppresses p14(ARF) to Modulate p53-Dependent and p53-Independent Apoptosis in Prostate Cancer. PLoS One. 2013 Apr 9; 8(4)
Caleb.M. Bailey, Zhila Khalkhali-Ellis, Margaryan N, Seftor, RE, Sumaira Amir, Brian C. Schutte and Hendrix, MJC. Maspin binds directly to interferon regulatory factor 6: Identification of a novel serpin partnership. J Biol Chem. 2005 Oct 7: 280: 34210-7.
Sumaira Amir, Margarian, NV. Khalkhali, Z, Odero, V.A and Hendrix MJC. Role of maspin as a regulator of uPAR/uPA expression under hypoxia in invasive breast Cancer cells. Cancer Biology ad Therapy 2005 Apr; 4(4): 400-6
Jirapat Chunthapong, Elisabeth A. Seftor, Zhila Khalkhali-Ellis Richard E.B. Seftor, S. Amir, David M. Lubaroff Paul M. Heidger, Jr. and Mary J.C. Hendrix Dual Roles of E-cadherin in  Prostate Cancer Invasion Journal of Cellular Biochemistry. 2004 Feb; 91 (4) 649-661
Odero-Marah VA, Khalkhali-Ellis Z, Chunthapong J, Amir. S, Seftor RE, Seftor EA, Hendrix MJ. Maspin regulates different signaling pathways for motility and adhesion in aggressive breast cancer cells.Cancer Biol Ther. 2003 Jul-Aug;2(4):398-403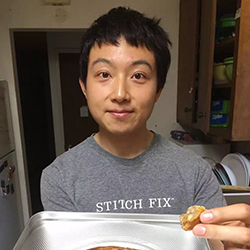 Jiannan Li
Jiannan Li was born in Xi'an, China, in 1991. He received the B.E. degree in Micro and Nano Electronics from Tsinghua University, China, in 2012, and the M.S. degree in Electrical and Computer Engineering from University of California, Davis, USA, in 2014.
In 2012, he joined Micro-Nano Innovations Laboratory and Lam Lab, University of California, Davis as a Ph.D. student and research assistant. He's been working on biomedical applications, including peptide synthesis, drug screening, enzymatic analysis, PCR, etc., using microfluidic approaches, especially droplet printing technology. Jiannan was the recipient of the excellence in research award at department of Electrical and Computer Engineering, UC Davis in 2015. His work has been published in peer-reviewed articles such as Analytical Chemistry, Lab on a Chip, etc. Other than research interest, he also likes basketball and beer.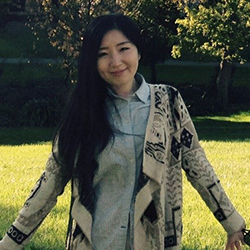 Xiaocen Li (Christine)
Xiaocen Li (Christine) received her B.S degree in Pharmacy and her Ph.D. degree in Medicinal Chemistry in West China School of Pharmacy, Sichuan University, China in 2008 and 2014. After that, she joined Lam Lab in UCDavis as a postdoc. Her research focuses on small molecules modification, peptide, peptoid, PNA, peptide/ peptoid OBOC library design&synthesis, and tumor-targeting drug delivery system discovery. Currently, she is developing novel cancer targeting nano-delivery systems for siRNA and toxins. She also involves in investigating of the high-affinity peptide ligands against immune checkpoint target PD-1 using OBOC combinatorial technology.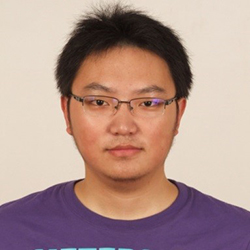 Yuan Sun
Yuan Sun received B.S degree in Basic Pharmacy (2008) and M.S degree in Medicinal Chemistry (2011) from China Pharmaceutical University, and his Ph.D. in 2016 from The Ohio State University working with Professor Jon Parquette.
Currently, Yuan Sun is a post-doctoral scholar in Dr. Kit S Lam's lab working on drug delivery and peptide drug discovery. His long-standing interest relies in using modern pharmaceutical science to discover new therapy for cancer treatment.
Outside the lab, Yuan Sun enjoys antique collection, sports as well as hiking.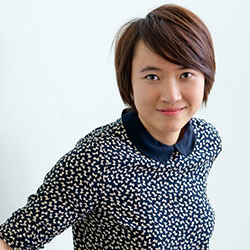 Samantha Feng
Samantha is a grad student in Pharmacology and Toxicology program. Her project works on site-specific immunoglobulin conjugation with the linker technology discovered via OBOC screening. Her passion for science goes beyond bench side. From her thesis, she filed a patent and participated at business competition. The team leveraged the research data to formulate a pitch and got second place winner.
Outside of lab, she enjoys outdoor activities, leisure instrument playing and explores different cuisines.
Honors/Awards
2016-2018 American College of Toxicology Fellowship Recipient
2016 SOT Biotechnology SS Student Achievement Award Recipient
Fall 2015 UC Davis GSA Travel Award Recipient
Publications
Lac, D.; Feng, C.; Bhardwaj, G.; Le, H.; Tran, J.; Xing, L.; Fung, G.; Liu, R.; Cheng, R. H.; Lam, K. S. Covalent chemical ligation strategy for monoclonal and polyclonal immunoglobulins at the nucleotide binding sites. Bioconjug Chem 2015
Patents
Lac D, Feng C, Bhardwaj G, Lam KS. Site-Specific Covalent Chemical Ligation to Monoclonal and Polyclonal Immunoglobulin. U.S. Provisional Application #62/144,710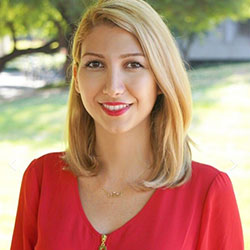 Shabnam Jafari
I got my BS in chemistry from Sharif University of Technology in Iran. Then I moved to US in 2014 to obtain my MS degree in organic chemistry from Southern Illinois University-Edwardsville. Currently I am a PhD candidate in UC Davis and working on multiple projects. My main project is development of molecular rotor dye containing sensors for detection of opioids and plasma proteins which requires synthesizing of molecular rotor dye derivatives, preparing OBOC combinatorial peptide libraries, optimizing a novel screening method for such sensors and development of biological assays with these sensors. Some other projects that I have been working on are protein biotinylation quantification using novel illuminating peptide-dye conjugates, genetically encoded small illuminant (GESI) as a novel technology for functional imaging in living cell, etc.
I am mainly interested in organic chemistry with applications in biology and medicine and I believe that life is short, so we must do stuff that matters!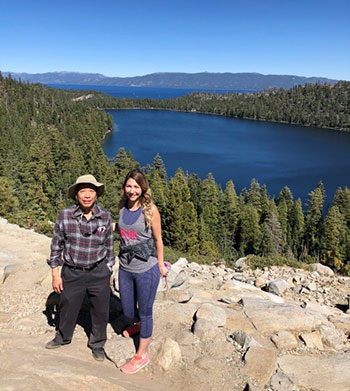 List of Awards and Honors:
R. Bryan Miller Best Poster Award
Mar 2018-University of California Davis
GRC Young Investigator Poster Competition (First Prize)
Feb 2018-Gordon Research Conference, Chemistry & Biology of Peptides
LSAMP STEM Symposium Best Presenter Award
Feb 2016-LSAMP STEM Symposium
Thomas D. Bouman Memorial Research Scholar Award
Feb 2016- Southern Illinois University Edwardsville
Academic Achievement Award
Dec 2015-Southern Illinois University Edwardsville
Erasmus Mundus Scholarship in ASC (Advanced Spectroscopy in Chemistry)
May 2013-Erasmus Mundus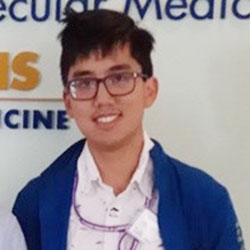 Jonathan Huynh
Research Interests
I am interested in natural products synthesis on solid phase beads. I want to make macrocyclic compounds, which are rigid ring structures that may "mimic" natural compounds, such as Tacrilomus for instance. I believe that the human body may recognize natural products better, even if it is a mimetic. Such example is the synthetic drug LSD synthetic mimicking the natural compound Serotonin.
I have worked on Flavonoid scaffold for potentially building combinatorial libraries as well as the "Grubbs" reaction to cyclize LXW64 (Lam lab compound) with an alkene bond. I am working on Coumarin as well. I do computational chemistry also for docking studies and fragment libraries (treating amino acids as "fragments" to increase diversity of libraries). I can also test for good overlap of a native ligand for a protein or even a natural product for better binding and mapping of interacting residues in a protein.
Posters

AACR 2018 proceedings Chicago

15th Chinese Peptide Symposium

Hobbies

Growing chili/pepper plants

House work and installations

Watching movies (recent and classics)