Staff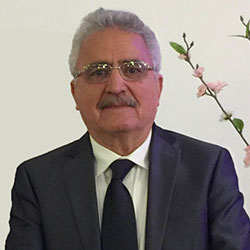 Yousif H Ajena
M.Sc. Pharmaceutical Chemistry
Staff Research Associate I
Working on solid phase peptide synthesis, peptides purification, combinatorial library peptide synthesis, Nano particle drug loading, chemical polymers synthesis, Gene transfer studies, anticancer drug carriers studies and research.
My hobbies are, reading scientific papers, literatures, and books. I like travelling and exploring new cities and cultures.
Urvashi Bhardwaj
I have been managing Lam lab for the past 11 years. I am a molecular biologist by training and studied hemoglobin gene disorders during my graduate school. I received my PhD degree from Postgraduate Institute of Medical Education and Research (PGIMER), Chandigarh, India in 1999. I continued to develop new diagnostic tools as a part of newborn screening program for hemoglobinopathies during my postdoc in McCabe lab at UCLA. Additionally, I was a part of research team to develop single cell culture in a self-contained system for Mars exploration program. Currently, I am using my research experience to manage highly diverse interdisciplinary research group of Lam lab. I have also been involved in developing tools against chemical threats using OBOC technology.
Outside lab, I enjoy cooking, singing, hiking and spending time with my family and friends.